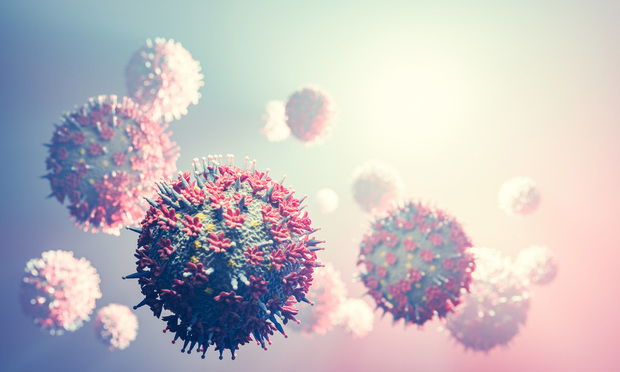 To say the coronavirus pandemic changed the way we operate would be quite an understatement. It changed how we work, educate and socialize. Who knows if anything will go back to the way it was pre-pandemic.
The pandemic definitely changed the insurance market as well. In this case, the most common example cited pertains to life insurance. Death became a very real, very distinct, very sudden possibility for every single person.
As a result, consumers rushed to buy life insurance to protect their loved ones in the event the worst happened. For example, Northwestern Mutual is the nation's largest seller of life insurance, and they saw a 15% year-over-year increase in the number of life insurance policies sold between April and September of 2020.
But you can also see how the coronavirus pandemic altered the insurance market by looking at data for another product: disability insurance.
Disability insurance is not as common as life insurance, but you could call it the cousin of the latter product. If a disability insurance policyholder becomes too sick or hurt to work and earn a paycheck, disability insurance replaces a portion of their monthly income for a period of time that could be from three months to over two years.
Breeze, an online insurance broker specifically for disability and critical illness insurance, recently analyzed all of the disability insurance quotes that went through its online platform between 2020 and 2021. These were consumers looking to see how much disability insurance would cost them according to their age , health history, occupation and income. We published the results of this analysis in the inaugural "The Cost of Long Term Disability Insurance" report.
One of the most interesting data findings from this report can largely be attributed to the coronavirus pandemic and its impact on the national psyche.
Between 2020 and 2021, there was a 23% increase in the average monthly disability insurance benefit amount that was being sought by consumers. In 2020, the average monthly amount was $2,561, while that figure was $3,151 in 2021.
When going through our quote process, consumers can choose the monthly benefit amount they want. Subsequently, the benefit amount they select will then impact the price of their monthly premium.
This substantial year-over-year increase shows that consumers were looking for more financial protection due to a heightened awareness of just how possible it is to become severely ill or injured. This, in large part, is due to the coronavirus pandemic.
For many consumers, I'm sure they were most concerned with contracting the COVID-19 virus, and that's why they went searching for a larger disability insurance benefit. But I believe the coronavirus pandemic also just generally elevated our collective concern for just how easy it is to fall victim to any type of illness and any type of injury.
Before the coronavirus pandemic, the thinking was "that could never happen to me." But that quickly changed to "that could happen to me."
And as a result, consumers sought financial security in a larger long-term disability insurance benefit to protect themselves and their loved ones.
Mike Brown is the director of communications at Breeze, an insurtech simplifying how disability insurance and critical illness insurance are bought and sold.
Opinions expressed here are the author's own.
Related: